The Life & Times of Elvis Presley
Profiling the King of Rock 'n' roll
---
New on Elvis-History-Blog
Behind the Scenes of Elvis' 1962 Paramount Film
---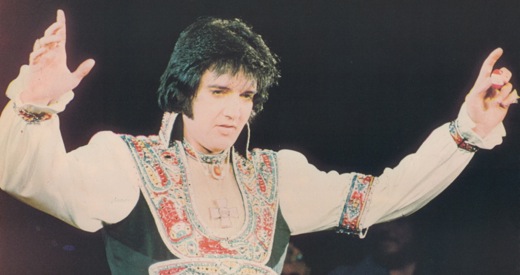 You've found your best source for information on the life, work, and legacy of Elvis Presley, the 20th Century's greatest cultural icon. Through the use of eyewitness accounts, classic photos, and historical analysis, a clear and accurate picture of the King of Rock 'n' Roll comes into focus.
This site includes over 400 pages covering a wide range of topics about the life and career of Elvis Presley. Alan Hanson wrote nearly all of the essays and posted them on Elvis-History-Blog between 2008 and 2019. During that time, Hanson posted 373 blogs, most of which have been converted to permanent pages on this site. While he no longer blogs regularly on the site, he keeps elvis-history-blog.com active on-line for Elvis Presley fans and researchers to access.
All content on elvis-history-blog.com is copyrighted by Alan Hanson. Please use the contact link below to request permission to use text from this site in another print or electronic forum.
Reader Comments: At the bottom of most pages on this site is a "Comment" link for readers to share their thoughts on the topic. Reader comments are encouraged and almost always will receive an email response. Appropriate comments may be posted at the bottom of the page to which they refer. (Along with your comments, please include the topic of the article to which you are referring, as that information is not included when reader comments are relayed to me.) — Alan Hanson