About Alan Hanson
I grew up in Spokane, Washington. Only eight years old when Elvis Presley performed there in 1957, I was more into the Mickey Mouse Club than Elvis at the time, and so I missed the show. I continued to ignore Elvis until 1962, when some unrecalled epiphany made me a devoted Elvis fan.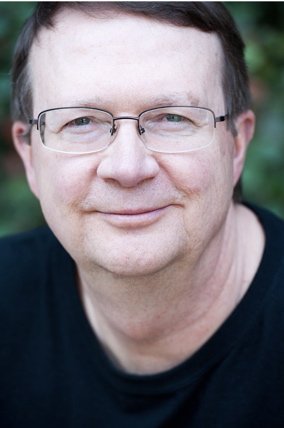 In the sixties I not only saw every Elvis movie, but actually would spend a whole Saturday afternoon inside the theater so I could watch each new Elvis movie twice. Naturally, every record Elvis put out was bought and played until the grooves wore out.
After high school, it was on to the University of Washington, where I tried but failed to convert my fraternity brothers into Elvis fans. After humbly graduating magna cum laude in 1971 with a bachelor's degree in history, I entered military service. The following year I was an honor graduate (humbly so, again) of the Defense Information School in Indianapolis. The next four years were spent writing feature articles for military newspapers and spreading the gospel of Elvis from my various duty stations in Mississippi, Portugal, and California.
After leaving military service in 1975, I began a thirty-year career teaching English, history, and journalism at North Central High School in Spokane. Of course, each January on Elvis' birthday, I tried to help my students appreciate Elvis' ongoing influence on American culture.
I twice saw Elvis perform in concert, first in Seattle in 1970 and again in Spokane in 1976. The latter performance was viewed entirely through the lens of a camera, taking nearly 80 photos of Elvis on stage.
In 2005 I left the field of public education and began giving my full attention to writing and publishing. My article on Elvis' 1957 Spokane concert was published by the Spokesman-Review in 2002. In 2007, my first book, Elvis '57: The Final Fifties Tours, was published by iUniverse. My second book, Elvis: The Movies, was published by KJ Consulting in 2017. I launched elvis-history-blog.com in March 2008 and blogged regularly on the site  for 10 years.
I still live in Spokane with my wife of 40 years, Christine. We have two adult daughters, Katie and Beth. All three of my girls have been amazingly tolerant of, but unfazed by, the constant Elvis music with which they have been bombarded over the years.
Contact Alan Hanson

Go to Home Page