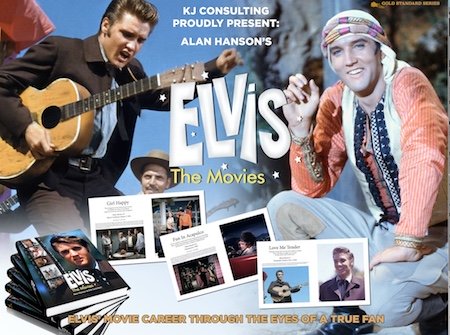 "Elvis: The Movies"
The Best Elvis Movie Book Ever!
Published in December 2017, "Elvis: The Movies" is a remarkable book that credits me as its author. In actuality, though, I was only a contributing partner in the project overseen by Erik Lorentzen, a long-time Elvis fan and publisher in Norway. "Elvis: The Movies" was his vision from the start, and the text I provided is only one element in this incredible volume.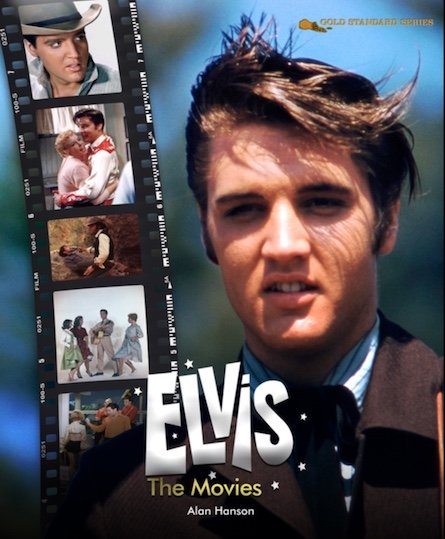 My involvement in "Elvis: The Movies" began a year earlier, on December 15, 2016, when an email message from Erik showed up in my inbox. It was nothing unusual, as I'd communicated with Erik many times before. Over the past few years, he had used certain articles on elvis-history-blog.com in some of his Presley publications. But when I opened his email on December 15 last year, I was surprised to see he had something much more ambitious in mind. It read:
"I would like to do a book about all of Elvis' movies, just called ELVIS – THE MOVIES. I would love to have ALL your reviews and other articles you have written about Elvis and his movies. It would ONLY be your stuff in the book. What about that, Alan? I think it will be vey nice for you to have all your stuff put together with a lot of awesome photos in a book like this. Your reviews and the way you have written them remind me a lot of my own youth growing up in the sixties. All the movies would have a number of pages, and the total pages would be something like 400 to 430. I hope you don't think I'm totally crazy asking about this, and I hope to hear from you soon about your thoughts."
After I sat back and thought about it for a few minutes, I decided it was an offer I couldn't refuse. Since I had already written all the movie reviews, my time commitment would be minimal (or so I thought!). Erik was offering to do all the design work, provide all the photos, and shoulder all of the project's financial obligations. And I, with minimum involvement, would get my name on a second Elvis book. I emailed Erik back—"I'm in!"
My Elvis film reviews had all been written over a few months back in 2007 when I was trying to build up some content on my new Elvis website to start attacking some traffic. So I informed Erik I wanted an opportunity to update the reviews before he used them. He agreed and our partnership on "Elvis: The Movies" was underway.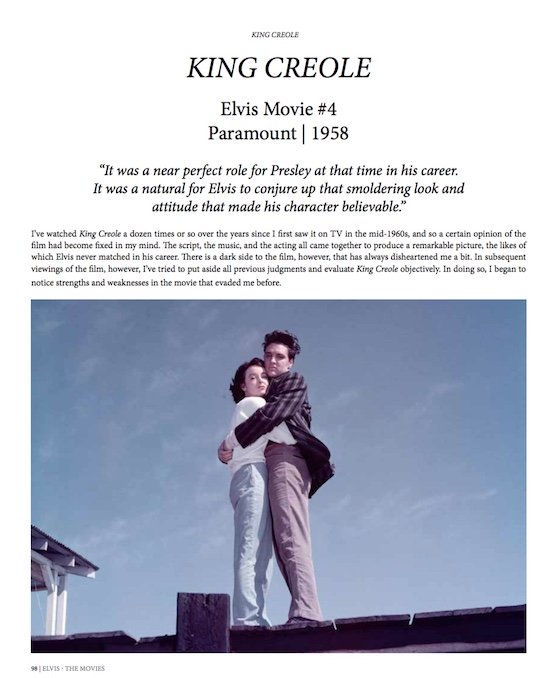 Erik was finishing up another project, so I didn't hear from him again until March 20, 2017, when he announced he was ready to start working "for real" on our book. Feeling a little giddy about the whole thing, I responded, "I know there's plenty of text on my website, but if you think you need something more to make the book complete, I'd be happy to write up something new. Just give me the subject(s)." He came back with, "What about a story on the 1956 screen test?" Suddenly, I realized my involvement in the project wasn't going to be as minimal as I first thought. I worked up the screen test article, and later many others, all of which were needed to bridge gaps in the book's narrative of Elvis's Hollywood career.
In July I sent Erik my edited reviews for Elvis' first seven films, and he got to work selecting pictures to accompany those pages in the book. From then on, whenever Erik sent me work to do, I moved it to the top of my "to do" list.
In early August, Erik emailed me page proofs of the book's first 50 pages. It was when I viewed them that I first really understood how awesome this book could be. In the layouts, Erik had placed dozens of amazing Elvis pictures, most of which I had never seen before. Starting then, I resolved never to question Erik's page layouts and use of pictures. My job was to concentrate on the text.
From the beginning, Erik said that he wanted "every word" in the book to be mine and that no page would be printed until I had given it my final approval. From the time he began sending me page proofs to consider, it became my responsibility to make sure the English mechanics and grammar of all the text was accurate and consistent. It's not completely true that I wrote every word in "Elvis: The Movies." Erik wrote many of the picture captions, with the understanding that I could edit or rewrite them as I saw fit.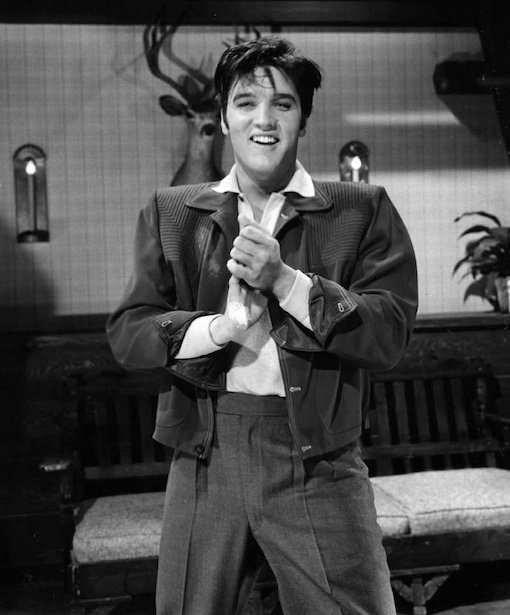 As they arrived, I read each set of page proofs closely and provided Erik with a list of changes that needed to be made. After he made the corrections, the page proofs came back to me again. It was not uncommon for me to examine pages three times before giving my final approval.
From August through September, Erik and I communicated almost daily to complete the sections for each Elvis movie. Finally, on November 5, 2017, Erik emailed me the book's entire 432 pages for a last go-over. After I gave my final approval, Erik responded as follows:
"It's been a long road Alan, but finally we are ready to get the book printed. All the pages are sent to the printer, and we will have the books back in about two weeks. Will send you some books right away when they are done. I've also VERY excited to see the final book. The sixties (and Elvis) are so important to me. The movies were what we Elvis fans got in most of that decade, and I was always so thrilled when a new Elvis movie came to my hometown of Oslo. The first one for me was G.I.Blues, and I saw it ten times the first week. Your reviews take me back to those happy days, and I'm so happy that we are doing this book."
At 3 o'clock in the afternoon of December 8, 2017, a rust-colored DHL truck backed into my driveway. The driver brought two heavy packages, each containing six copies of "Elvis: The Movies," to my door. I pulled out one book and spent an hour or so just turning the pages slowly.
Let me give you a run-down of what, despite my involvement in it, I consider the best book ever published about Elvis Presley's movies. It measures 9 ¾ by 11 ¾ inches with 432 pages on thick glossy paper, which contribute to the book's weight of five pounds. Its text features reviews of Elvis's 31 theatrical films, his 2 stage documentary films, and "This Is Elvis," a documentary film released after his death. Also included are 17 other articles dealing with various aspects of Presley's Hollywood career. None of those background articles are available on this website or anywhere else. Taken together, the book's 51 articles run over 65,000 words.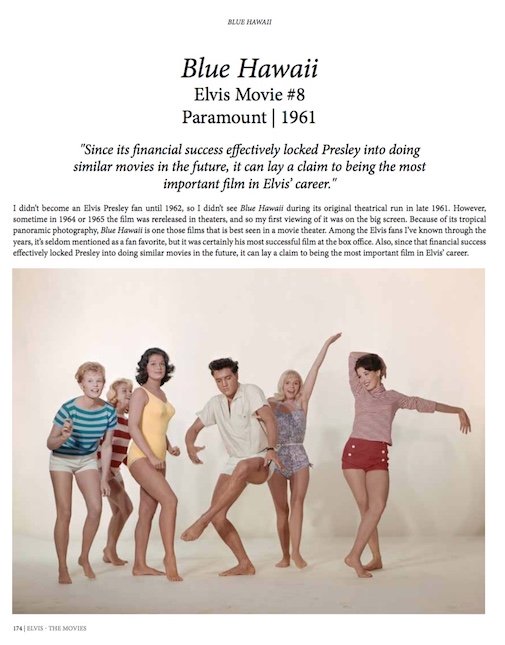 But at the heart of "Elvis: The Movies" are the photographs from Erik Lorentzen's files. Amazingly, there are over 500 pictures of Elvis Presley in this book, 155 of which are full-page pictures. How many of them have never been published before, I couldn't say for sure, but it must be a high number. The pictures jump out at you from everywhere. In fact, of the book's 432 pages, only 10 pages do not have at least one picture of them! And two of those pages are the Contents pages at the start of the book.
Erik told me that he only had 700 copies of "Elvis: The Movies" printed, and all of them have sold.  I suppose later it could be reprinted if demand was great enough, but more than likely the 700 copies are all that will ever exist. If you want a copy, you're best bet is to search online for a used copy that's for sale.  — Alan Hanson | © December 2017.