Betty Hutton …


No One Understood Elvis Presley
As Well As She Did in 1956
On the surface, finding common ground between the lives and careers of Betty Hutton and Elvis Presley appears to be a stretch. She was born in February 1921, a generation before Presley's birth in January 1935. A seeming cultural gulf existed between them, with Hutton growing up in the industrial North and Presley in the rural South. Her brilliant show business career, which first blossomed in the war years, was in decline when Elvis' first tapped into young people's yearning for something new in the post-war fifties.
Still, many similarities mark the early lives and rise to fame of Betty Hutton and Elvis Presley. Both grew up in poor families that moved to big cities in search of a better life. Born Elizabeth June Thornberg in Battle Creek, Michigan, Hutton's father, a railroad brakeman, deserted the family when she was two years old. Mabel Thornberg moved with her two daughters to Detroit, where she got a factory job and ran a bootleg liquor joint on the side. "We were so poor," Betty later recalled, "we never had enough to eat. We lived three families in a flat. It was a nightmare."
The story of Elvis' upbringing on the poor side of Tupelo and the family's move to Memphis to find work for his father are well known. As youths, both Elvis and Betty found strength at church. Immersed in religion from birth, Presley carried a spiritual strength into his adult life. When Hutton found religion at age 9, it inspired her to make something of her life.
Taught by her mother to sing and dance, Hutton went to New York at age 15 hoping to get into show business. Told she would never make it as an entertainer, she returned home but with her confidence in herself intact. Receiving similar negative feedback in his early efforts to break into show business, Presley also preserved. Both honed their skills touring with regional backups, Hutton with Detroit bandleader Vincent Lopez and Presley with the Blue Moon Boys.
Hutton developed a high-spirited singing style while touring with Lopez. Later on she was labeled "America's Number One Jitterbug." "I was just a screwball," Betty explained. "I did just whatever came to my mind. They didn't know what to call me, so they called me a jitterbug."
While Elvis was still a young boy, Betty Hutton built an impressive show biz career. In early 1940, she left Lopez's band and began singing and dancing in Broadway shows. That led to a singing job on Bob Hope's radio show, which in turn led to her signing studio contract with Paramount in 1943, as Elvis would do in 1956. Betty's biggest film role was the lead in 1950's Annie Get Your Gun. Her celebrity reached its zenith that year. She appeared on the cover of Time magazine and Photoplay magazine named her the most popular actress of the year. Also that year, she signed with RCA Victor, as Presley would do five years later. Hutton had chart hits in 1950 with "Orange Colored Sky" and "A Bushel and a Peck."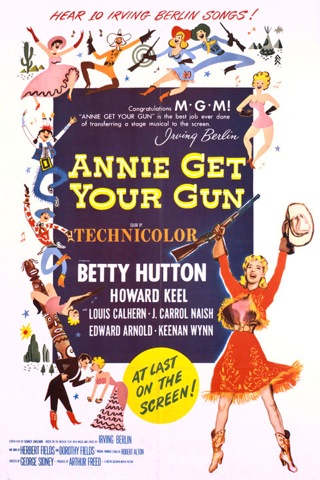 In 1952 Hutton married Charles O'Curran, who later played a role in Elvis' Hollywood career. O'Curran was the choreographer for six Presley films—Loving You, King Creole, G.I. Blues, Blue Hawaii, Girls! Girls! Girls!, and Fun in Acapulco.
By 1956 Hutton's star had faded due to a series of poor career choices. A dispute at Paramount caused her to break her contract with the studio. She tried her hand at TV work with limited success, and her movies were increasing less popular at the box office. In 1956, though, Betty Hutton was still a respected name in show business, and so it must have pleased Elvis when she came to his defense in the midst of all the criticism he received during his breakout year.
The venue was Aline Mosby's United Press syndicated column on August 16, 1956. Filling in for the vacationing entertainment columnist, Hutton contributed the following assessment of Presley's growing popularity:
"Elvis Presley is like eating olives—it's hard to be neutral. Either you're mad for him or mad at him. Me? I'm for him and for 'rock 'n' roll.'
"The people who object to Presley are parents. Teenagers who don't like him, and there are thousands, just ignore him and listen to someone else. But the parents get all unhinged. They seem to forget how mad their versions of the Lindy Hop or the Big Apple made their waltz-loving parents a few years ago.
"I've got a personal reason to stand up for the kid of the sideburns. It wasn't too long ago that irate and disturbed parents were hoping their children wouldn't copy me. There were letters to editors, heated discussions and angry noises about 'America's No. 1 jitterbug.' My shrieks and shouts, my gyrations, my attempts to imitate a whirling dervish with a hotfoot were deplored—so long and so loud that I became famous.
"Now that I'm in a star role I sing like a perfect lady, such as 'Spring Reunion.' I'm not predicting that Elvis will ever mellow into a relaxed Crosby type. But time works wonders. Who ever thought old calliope me would learn there are other ways to attract an audience except by shattering their eardrums?
"If parents want to worry about something—you suggest they think of poor old Presley. This year's fad is next year's fizzle. If Elvis can survive this fast fad buildup—then he deserves to be a star. If he can't, well, he'll be forgotten long before today's teenagers are parents and have kids of their own to worry about.
"One thing I've learned is that the public responds to a performer who is tuned to the same wavelength they're on. Kids are kids, now and forever. They look for something new because it would be unthinkable just to accept the same things their parents like. They respond to a basic beat in music—and when you take away all the fuss and feathers, that's what rock 'n' roll offers them."
Betty Hutton was not the only entertainer of her generation to defend Elvis Presley. Many others did also, but their acceptance of Presley often came a little later. In that summer of 1956, when most in the entertainment industry were still trying to comprehend the Presley phenomena, Betty Hutton seemed to be one of the few to have a clear perception of who Elvis Presley was and why he was so popular. Parents and critics in 1956 could have spared themselves a lot of stress and angst had they taken Betty Hutton's advice to simply relax and let Presleymania play out its natural course in the future. — Alan Hanson | © June 2015