ELVIS 1969


The King's Transformational Year
When I turned 20 in January 1969, it was a joyous time to be an Elvis Presley fan. I was starting the second half of my sophomore year at the University of Washington in Seattle. I had been a devoted Elvis fan since the age of 13 in 1962. Starting that year with "Return to Sender" and Girls! Girls! Girls!, I bought every Elvis record and saw each of his movies through 1968. Elvis was strictly two-dimensional in those years. For me, he lived only on record racks and in movie theaters. Still, that was more than enough for me.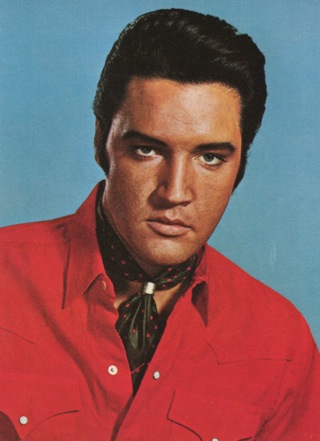 • Elvis '69 revival sparked by TV special
Of course, the spark that set Presley's career afire again occurred in the last month of 1968. His NBC TV special on December 3 revealed that Elvis, at the age of 33, still had the energy and vocal chops to compete in the crowded entertainment field. "If I Can Dream," the special's closing number, sold 800,000 copies and reached #12 on Billboard's "Hot 100" chart. It had been five years since he'd had such a successful single.
That TV special has long been nicknamed Elvis' "Comeback Special." Of course, that suggested that it marked the beginning of a major course correction in Elvis' career. Historically, that has been portrayed as a triad of sudden changes—better music, no more movies, and a return to the concert stage, in that order. In reality, though, Elvis' career transformed slowly and methodically over the course of a year's time. That year was 1969.
After Elvis closed his NBC special with a performance of "If I Can Dream," he allegedly declared, "I'm never again record a song I don't believe in." It was not that simple, though, as he was not quite finished with movie soundtracks, and he had no control over his recordings released by RCA.
Certainly, Elvis got off to a good start musically in 1969. His January and February recording sessions at American Studios in Memphis produced the best mix of recordings since his initial post-army sessions in 1960. Among the 32 cuts he laid down were "In the Ghetto," "Don't Cry Daddy," "Suspicious Minds," and "Kentucky Rain," all destined for success as singles in record stores and on the charts.
It took awhile, though, for that music to get into the public pipeline. From March through June 1969, the new Elvis Presley seemed a lot like the old Elvis Presley. On March 10, he was back in the studio, this time to record soundtrack songs for his next movie, Change of Habit. (One cut, "Have a Happy," certainly must have violated his pledge to never again record a song he didn't believe in.) Elvis then spent the rest of March on set completing his 31st feature movie.
• The public saw a slow transformation in Elvis
All that Elvis fans knew about him in the early months of 1969 came from what was released on records and in movie theaters. In Seattle, I did what I had been doing for years, trolling record stores for signs of new Presley vinyl and checking newspaper theater ads heralding the arrival of his latest movie.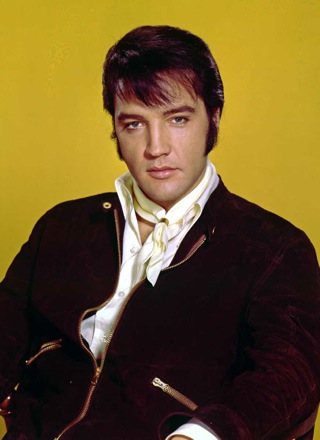 During the first three months of 1969, what I found in both places was about the same as in past years. His February follow up single to "If I Can Dream" was a retreat on both fronts. "Memories" from the TV special paired with "Charro!" the title song of his latest movie, was a dud, like many of his mid-sixties singles. It spent only seven weeks on the "Hot 100," peaking at #35, before fading away. It sold 300,000 copies, which had been Presley's basement sales level for some time. He had enough loyal fans to guarantee selling 300,000 units of any record he put out. If that's all a Presley record sold, though, it meant it pretty much got zero traction outside his fan base.
The only Presley LP to hit record stores in early 1969 was "Flaming Star," a RCA budget Camden label of the album sold at Singer sewing machine stores as a promotion for the company's sponsorship of the December TV special. A mixed collection of movie songs (some used, others discarded), the inexpensive, theme-less LP sold half a million copies.
• Elvis '69 included movies, movies, movies
When it was released nationwide in March, Charro! was the first of three Presley movies released in 1969. (The Trouble With Girls was released in September and Change of Habit followed in November.) To Elvis moviegoers like me, then, 1969 seemed like business as usual for Elvis. Three Elvis movies had been released every year since 1964, and here were three more in 1969. That was the reality, and most of his fans, including me, didn't take seriously the notion that he was thinking of giving up making movies.
Of course, the general public didn't realize that Elvis needed to fulfill his obligations in his existing Hollywood contracts. Charro! had been a one-shot for National General, The Trouble With Girls concluded his long-term contract with MGM, and Change of Habit was part of the agreement with NBC-Universal for the TV special. When Elvis woke up on March 30, 1969, the day after he finished his work on his 31st movie, it was the first day in over 10 years that making a movie was not on his calendar.
• Spring gave bloom to a new Elvis in 1969
While the first three months of 1969 revealed a static public profile for Elvis, spring brought the beginning of his transformation to relevancy again in the music industry. The first sign came on April 14, 1969, with the release of a new single, "In the Ghetto." RCA had it in the can since January, when Presley recorded it at American Studios in Memphis. The record's social theme, along with his soulful delivery on it, brought an immediate heightened level of respect for Elvis, personally from me, as well as from the wider record-buying public. "In the Ghetto" zoomed up the "Hot 100" chart, where it spent five weeks in the top 10, peaking at #3. It sold 1.2 million copies.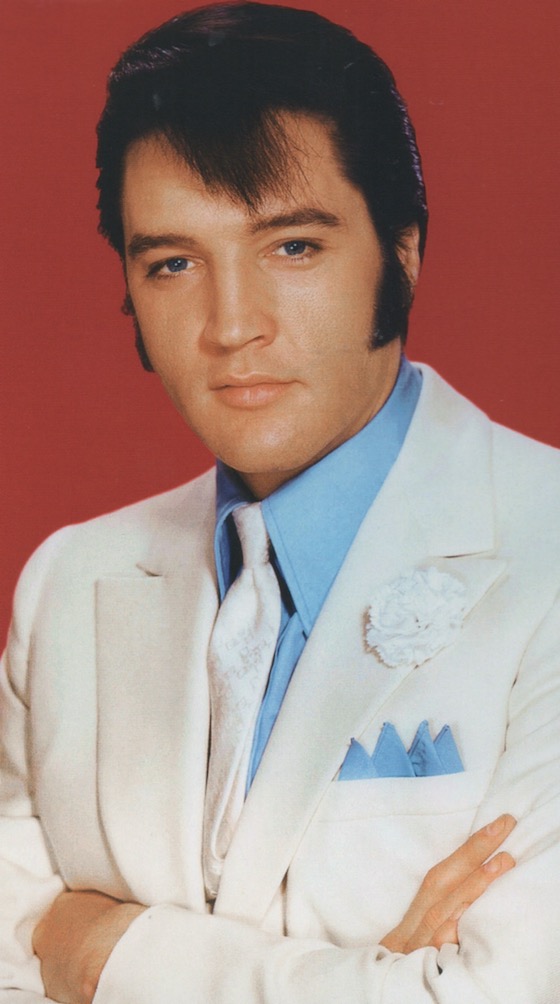 Elvis' musical resurgence then sputtered momentarily. His June follow-up single, "Clean Up Your Own Backyard," a movie soundtrack song, sold only the basic 300,000 copies and fizzled out at #35 on Billboard's chart. That same month, though, Presley's best album in years appeared in retail outlets. "From Elvis in Memphis" included his recent hit, "In the Ghetto," and 11 other cuts from the American Studios sessions earlier in the year. The mix of country, pop, and blues performances impressed most critics and reached beyond the singer's base to sell half a million copies.
Elvis Presley was out of the general public's sight during July 1969. He spent the month preparing for his return to the concert stage. Those who read newspaper entertainment sections and the Hollywood columns knew of his upcoming month-long appearance at the International Hotel in Las Vegas. Back in December, just a couple weeks after Elvis'  "Comeback Special," Colonel Parker had worked out a deal for Elvis to appear in the showroom of Kirk Kerkorian's new hotel, then still under construction. On April 15, 1969, Elvis signed the official contract for the engagement.
Opening night in Las Vegas on Thursday, July 31, 1969, was the most pivotal event in Elvis Presley's life since he was inducted into the army in March 1958. When Elvis walked on stage that night, he abdicated the title of "Movie Star" and embraced the concert stage, with only intermittent breaks, for the rest of his life. Most of the reviews appearing in newspapers across the country applauded his Las Vegas revival in 1969.
Out in Seattle, I had no idea that Elvis had gone back to live shows, not even after "Suspicious Minds" was released as his next single on August 26, 1969. I loved the song, except for that goofy fade-out, fade-in at the end. Seattle DJs wondered about it, too, and some just lifted the needle at the end of the first fade. Still, the recording from the Memphis sessions early in the year went all the way to #1 on the "Hot 100," Elvis' first since 1962. I bought one of the 1,250,000 copies "Suspicious Minds" sold.
• Elvis was still a "Movie Star" in 1969
Elvis movies were still coming out, one after another, in 1969. Charro! opened nationwide on March 13, followed by The Trouble With Girls on September 3 and Change of Habit on November 10. Of course, I went to them all, as I had every Elvis movie since 1962. And I expected to see many more in the future. Unaware that all of his contracts with Hollywood studios had expired, I looked forward to Presley continuing to churn out films two or three times a year, as he had since 1960.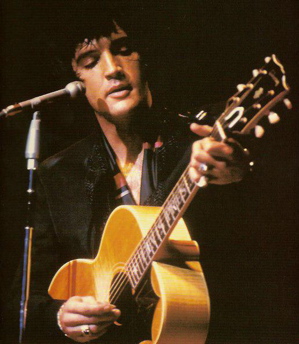 Fifty years later it's still widely believed that Elvis had decided to stop making movies after the success of his 1968 "Comeback Special." Elvis himself contradicted that belief in his press conference after his Las Vegas opening night show on July 1, 1969. He said he'd like to play dramatic parts in movies with stronger plots. Obviously, was not yet willing to give up his life long dream of becoming a serious actor. Just when he decided to bag Hollywood altogether is hard to pin down, but it certainly wasn't by mid-1969.
• "From Memphis to Vegas / From Vegas to Memphis"
In October 1969, I almost fainted from excitement in a Tower Records store on University Avenue in Seattle when I first saw Elvis' new double LP, "From Memphis to Vegas / From Vegas to Memphis." Not only did it contain a full album of new songs from the Memphis sessions earlier in the year, but also a second album of Presley live recordings on stage in Las Vegas. I anxiously read the text on the album cover. Then, I realized for the first time that Elvis had returned to the stage for the first time since 1961, the year before I became an Elvis fan. On the record—which I listened to over and over—there was Elvis singing with energy that I thought he was incapable of at age 34. Only then did I truly understand that 1969 had been a transformational year for Elvis. He'd gone in a different direction, one that offered the exciting possibility that I might actually see him on stage someday.
Elvis Presley's year of 1969 provided one more item for his fans. RCA released a single featuring "Don't Cry Daddy" and "Rubberneckin'" on November 11. It became Elvis' third million-selling single of the year, peaking at #6 on the "Hot 100."
• A second triple-threat year for Presley in 1969
Elvis Presley was a unique triple-threat entertainer during his career.  He excelled as a recording artist, a movie star, and a concert performer. Only twice, however, did he excel in all three areas during the same calendar year. The first was 1957 ("All Shook Up," "Teddy Bear," "Jailhouse Rock" / Loving You and Jailhouse Rock / concerts in 18 cities). The second was 1969 ("In the Ghetto," "Suspicious Minds," "Don't Cry Daddy" / Charro!, The Trouble With Girls, Change of Habit / 57 shows in Las Vegas).
For Elvis fans, 1969 was an exciting year that offered so much promise for the future. Unfortunately, by focusing on live concerts and forsaking Hollywood completely, he again became to a two-sided entertainer and lost the overall balance he had achieved in 1969. I've never regretted his return to the stage, though, as that allowed the multitude of his fans to see him perform live. Still, for Elvis fans, there would never be another year like 1969, when Elvis Presley was at the top of his game in every respect. — Alan Hanson (© October 2019)