"Elvis Presley's Memphis"


New Entertainment Complex Open at Graceland
Rejoice Elvis fans! We have another reason to make the pilgrimage to Graceland. On March 2, 2017, "Elvis Presley's Memphis," a $45-million entertainment complex officially opened across the street from Elvis's mansion. Running through the weekend, the grand opening celebration included daily concerts spotlighting Memphis musical genres, including the blues, rockabilly, rhythm and blues, and rock 'n' roll. As the long-running face of the Presley brand, Priscilla Presley was on hand for the festivities.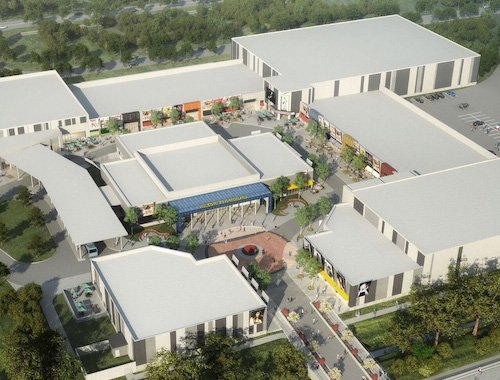 Graceland is surely taking a big financial gamble on the project. Just a year ago, an Elvis museum exhibit, featuring hundreds of Graceland artifacts, at the Westgate Hotel in Las Vegas closed after just ten months due to low attendance. A much grander venture, "Elvis Presley's Memphis" will need to attract not only long-time Elvis fans but also hordes of curious "millennials" to make Graceland's gamble pay off.
Descriptions of the multifaceted facility, though, can't help but racket up the enthusiasm of "baby boomer" Elvis fans like me. The 200,000 square foot museum and entertainment complex is being called an expansion of Graceland, but it clearly has a much wider theme than the mansion. Graceland executive Joel Weinshanker explained it as follows:
"For over 30 years, our fans and visitors have loved the Graceland experience, but our facilities haven't enabled us to share much more than a small piece of the story. Now with 'Elvis Presley's Memphis,' you will be able to truly experience all that Memphis offered Elvis, walk through the streets in his footsteps, see what he saw, feel what he felt, live the life of 'the king.' No one lived life bigger than Elvis—now is the opportunity to truly experience it for yourself."
While Graceland itself screams "Elvis!" at every turn, it appears the theme across the street will be how Elvis arose from and affected the broader culture of Memphis. Separate exhibit areas within "Elvis Presley's Memphis" were thus designed to tell his life story in terms of the artistic influences unique to his hometown. They include the "Elvis: The Entertainer" museum, "Discovery Exhibits," an Elvis automobile museum, and two nearby Presley airplanes.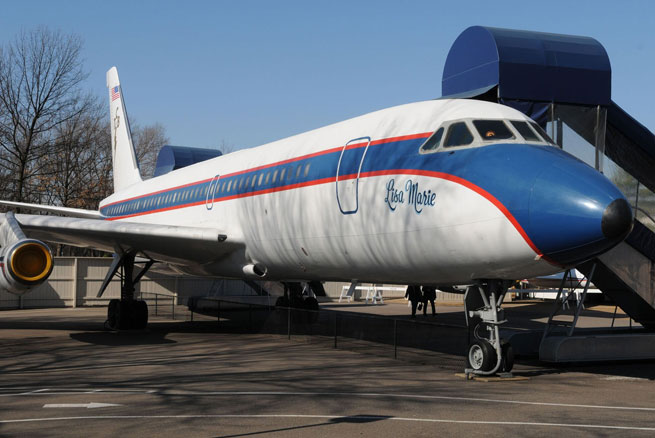 Graceland describes the 20,000-square-foot "Elvis: The Entertainer" museum as the "cornerstone" of the complex. Hundreds of artifacts from the Graceland Archives illuminate Elvis's music, films, and live performances. A Graceland press release promised artifacts, "from Elvis' early days in Tupelo, through his first recording session in Memphis, rise to fame, Hollywood career, service in the U.S. Army, life at Graceland, the Las Vegas years, and more." The press release labeled "Elvis: The Entertainer" area "the largest and most comprehensive Elvis museum in the world."
The "Presley Motors" museum includes 20 cars and motorcycles Elvis owned and a theater for viewing scenes from Presley movies featuring cars and racing. Elvis' "iconic Pink Cadillac" is said to be on display. Personally, I'm never been very interested in Elvis' vehicles, but if this is the pink Cadillac that went on tour in Australia and New Zealand back in the sixties, I'll like to see it. Also, I hope the automobile he shot when it failed to start is there.
The complex includes a 20,000-square-foot "soundstage" to host live music, film screenings, and videos. Seating up to 1,700, the theater sounds like a good place to take a break from the hours of wandering that it may take to see all of "Elvis Presley's Memphis." Apparently scattered around the complex are what are termed "Discovery" exhibits. These spaces focus on certain aspects of Elvis' life and career. One permanent exhibition spotlights Sam Phillips and Sun Records.
In addition to everything there is to see at "Elvis Presley's Memphis," the complex offers commercial opportunities to enhance the experience. Graceland's press release explained:
"The new facility will also feature two themed restaurants named for Elvis' parents, Gladys and Vernon. Gladys' Diner will feature American fare, including Elvis' favorite—grilled peanut butter and banana sandwiches. Vernon's Smokehouse will feature authentic Memphis BBQ, smoked in-house. A coffee bar and ice cream shop will also be located within the complex, along with new retail stores offering the most extensive collection of Elvis merchandise found anywhere in the world."
The food and merchandise are discretionary expenses, of course, but let's consider how much cash it will take to get through the front gate. In conjunction with the grand opening of "Elvis Presley's Memphis," Graceland released its price list for 2017. You can do the mansion and the entertainment complex separately on self-guided tours ($38.75 and $57.50, respectively, senior discounts available), but most visitors will probably opt for one of the available package deals. For those who like to wander and observe on their own, there are moderately priced self-guided packages, but for my next visit to Memphis, I've got my eye on Graceland's most exclusive tour option.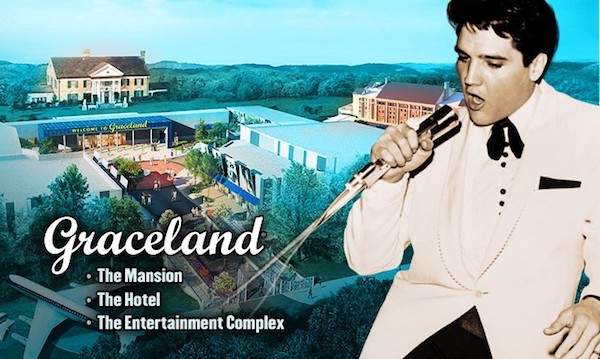 It's called the "Ultimate VIP Tour." At $150, it may be too pricy for the general tourist, but for real Elvis fans, it sounds like a bargain. Here's what you get. First, a custom Graceland mansion tour with a personal tour guide, along with a guided tour of Elvis' two customized airplanes, the Lisa Marie and Hound Dog II. Then, it's across the street for full access to the "Elvis Presley's Memphis" entertainment complex. Again a personal guide will take visitors on tours of the Presley Automobile Museum, the Elvis: The Entertainer Career Museum, the Elvis Discovery Exhibits, and an exclusive VIP exhibit.
While at the complex, Ultimate ticket-holders also get access to the complex's Ultimate Lounge, a meal at Vernon's Smokehouse, a personal Graceland Archives show-and-tell session, an exclusive photo opportunity (whatever that is), a keepsake backstage pass, and the opportunity to purchase special merchandise available only to Ultimate guests. Graceland estimates four hours for the Ultimate tour, but if you don't get enough the first time through, you can make as many return visits as you want before closing time.
Of course, if you live out of town and you really want to make your next visit one for a lifetime, you have to consider staying at The Guest House at Graceland. The resort hotel, which opened next door to Graceland in October 2016, also offers package deals that include tours of Graceland and "Elvis Presley's Memphis."
I am very much looking forward to seeing the expanded facilities at Graceland. The only decision to make is the best time of the year to go. For me, Elvis Week is out. I'd rather go when the crowds are smaller. Besides, during Elvis Week, rooms at the Guest House shoot up to over $300 a night with a multi-night minimum stay. In 2017, room costs will be lowest in the spring. In March and April, rooms can be had for as little as $116 a night. As the tourist season begins to ramp up in May, June, and July, minimum prices go up to a range of $160 to $212, depending on the dates. Early August is about the same. After Elvis Week, Guest House room prices drop down to the $170-$212 range for the fall.
Having not yet seen "Elvis Presley's Memphis," I'm really in no position to recommend something I've yet to experience. I only know that what Graceland now has to offer is drawing me back 10 years after my last visit. Will it meet expectations? I'm fully expecting that it will. — Alan Hanson | © March 2017