Elvis SiriusXM Satellite Radio

"All Elvis Almost All the Time"
Elvis satellite radio has been around since 2004, when it first began broadcasting from a small studio across the street from Graceland. Like many other fans who have made the pilgrimage to Memphis since then, I took the time to peer through the studio windows before heading across the street to tour Elvis' home.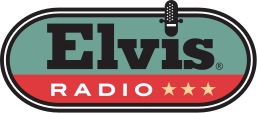 For the past decade, I've always wondered what Elvis Radio was all about. Like the majority of long-time Presley fans, though, there was no way I was going to buy a special radio and pay a monthly fee just so I could listen to Elvis' music. There were, after all, hundreds of his songs available on my iPod. Recently, though, fate intervened when my 13-year-old mini-van broke down and I had to purchase a new vehicle. My new wheels came with a SiriusXM radio and a year's free trial subscription to their complete station lineup, including Elvis on channel 19. So, for three months I listened  to Elvis Radio while driving around town or on the road.
After such a short time listening, I'm hardly qualified to provide expert commentary on Elvis Radio, so let's just call the following half dozen observations the preliminary thoughts of a new Elvis Radio listener.
• Nobody bad-mouths the home team's superstar
Obviously Elvis Radio has identified, accurately no doubt, their listening audience as the devout Presley faithful, and all the DJs continually promote the mythical Elvis. He's the Elvis who was perfect in all ways … as an entertainer, a friend, a charitable benefactor, a sexy dude … "the complete package," as George Klein liked to say. During these three months, I heard not a single negative or critical comment about Elvis on SiriusXM.
All of the DJs are on the Elvis "Love Train," as are all the celebrities who are interviewed and the listeners who call in. Now, I'm not suggesting Elvis Radio should drag Presley through the mud or even be balanced in their portrayal of him. That would be a rating disaster. Let's be honest about it, though. Elvis Radio is not for those who view Presley as a human being, who had some of the same failings as the rest of us, but rather for those who see him as a god-like figure.
• Those pompous pronouncements can give you a toothache after awhile
Like most stations, Elvis Radio has a set of pre-recorded slogans that they play several dozen times per day. Most are in line with the station's "Elvis the Great" mantra. Here are a few examples: 
"We don't just remember Elvis … We never forgot!"  — This one is puzzling when you first hear it. I guess there's a slight difference between remembering and not forgetting, but it doesn't matter. Soon you learn to nod your head in agreement, although you're never sure exactly why.
"All Elvis all the time … you bet!" — Well, almost. Occasionally the DJs will play some of the early R&B recordings that Elvis later covered. They can be interesting. Not so entertaining is the Lisa Marie material that is occasionally played. Oh, and Elvis Radio is not completely "commercial free," like they say. Occasionally the DJs insert plugs for Graceland's souvenir shops and ShopElvis.com. 
"Before Kid Rock, before Steve Miller … It all started with Elvis!" — That's part of myth, I suppose. In reality, Elvis himself admitted rock 'n' roll didn't start with him. 
"Elvis fans know … Elvis put on the best concerts ever!" — Elvis fans certainly believe that's true, and Elvis Radio plays many concert recordings to back it up. Problem is Elvis put on a few of the worst concerts ever also, and Elvis Radio plays some of them too!
• Elvis Radio content has its ups and downs
Elvis Radio is at its best when it plays Elvis tunes back-to-back without interruption. It delivers a great mix of recordings throughout Presley's career, including his hit singles, LP cuts, soundtrack recordings, live performances, informal songs, and alternate studio takes. No need for the DJs to introduce each song; we've heard all the music before and know the titles.
As expected, Elvis Radio plays his hit records most often … unfortunately, sometimes too often. I've heard "Heartbreak Hotel" more times in my car over those three months than I have in the past 20 years. And the over play on "Suspicious Minds" is so annoying that the first few notes of it are becoming an automatic channel changer for me.
It's nice that Elvis Radio includes a good ration of Presley's movie soundtrack recordings. Sometimes, though, poor judgment in track selection surfaces. Are there many Elvis fans who really want to hear embarrassing soundtrack ditties like "Old MacDonald," "Confidence," or "Fort Lauderdale Chamber of Commerce"?
In addition to random playlists, Elvis Radio also features theme programs. Included are full live concerts, movie soundtracks, and gospel hours. Most of the theme programs are replayed at various times during the week, giving listeners multiple opportunities to tune in.
• The DJs are smart enough to stay out of the way
Seven DJs share the mike at Elvis Radio—George Klein, Argo, Big Jim Sykes, Ty, Doc Walker, Dave Shelby, and Bill Rock. George Klein is the only celebrity among the bunch. The rest are so vocally nondescript that so far I was unable to tell them apart. Much of the reason for that is that the DJs understand that Elvis is the star of the show, and so they wisely keep their remarks to a minimum.
My personal favorite of the bunch is Bill Rock, who hosted the "Soundtrack Saturday Night" show each week. Bill was the first voice heard on Elvis Radio when it went live in 2004. He also hosts a show titled, "Bill Rock's Elvis Memories," during which he invites listeners to share stories about how a particular Elvis song played a role in their lives. Some of the tales are pretty sappy, but all seem genuine and testify to how Elvis affected the lives of many people without even realizing it.
• GK's "Celebrity Hotline" … the good, the bad, and the ugly
His 50 years in radio and his close friendship with Elvis gave George Klein access to countless people whose lives intersected in some way with Elvis. At age 78, Klein  worked only a few shifts weekly on Elvis Radio. His main contribution to the station was the interviews he conducted with celebrities and commoners who had some connection with Elvis. Collectively termed "George Klein's Celebrity Hotline," two-minute snippets of the interviews were heard throughout each day, with the full-length versions being aired on Klein's own program.
Some of the interviews could be very interesting for self-styled Elvis historians like me. Examples include discussions with singers Bill Medley and Tony Orlando. Some were not as interesting, such as the interview with hair stylist/spiritual guru Larry Gellar, who likes to talk about Elvis but never seems to say anything meaningful. Occasionally, a GK interview can leave you shaking your head. One wonders why, for instance, George decided to interview Beach Boy Mike Love, who apparently had no connection whatsoever with Elvis.
• Beware of "Elvis Aversion Syndrome"
Some rehab programs treat alcoholics by having them drink continually until they get sick of it. It's called "aversion therapy." I know the concept actually works because in college I once ate a whole box of Hostess Suzie Q cream cakes in a half hour. I got so sick that I've never been able to even look at a Suzie Q since without getting a wheezy stomach.
Years ago I learned that listening to nothing but Elvis can produce a similar reaction … "Elvis Aversion Syndrome." Elvis Radio has the potential to overload even the most loyal fan's appetite for Presley music. Sometimes it's best to just get away from it for a while.
After climbing into my vehicle, I usually turned on Elvis Radio. How long I listened to it varied, however, depending on the content. Sometimes the mix of Presley tunes was pleasant, and I might listen to it for as much as an hour. Usually, though, long before 60 minutes have passed, I've switched over to another Sirius channel, usually the '50s or '60s station. The point is that although Elvis Radio is on 24/7, it's best consumed in small bites. — Alan Hanson | © November 2013