Elvis Presley Endured Criticism
From Religious Leaders in 1950s
In the spring of 1956, Elvis Presley's career as a rock 'n' roll singer was beginning to explode across the country. When reporters began digging into his past, they unearthed a religious background that was hard to reconcile with his sexy stage persona. Elvis, though, continued to assert that there was no inconsistency in a religious young man singing and performing rock 'n' roll.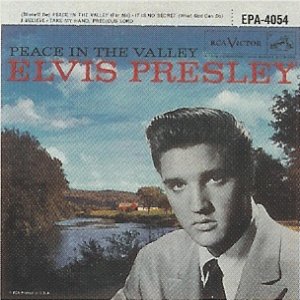 "When I sang hymns back home with Mom and Pop I stood still and look like you feel when you sing a hymn," Elvis told the Charlotte Observer in June 1956. "When I sing this rock and roll, my eyes won't stay open and my legs won't stand still. I don't care what they say, it ain't nasty." And in a story in the San Francisco News on October 17, 1956, Elvis insisted that although he no longer attended church, he was still a good Christian. "All good things come from God. You don't have to go to church to know right from wrong," he explained. "Sure, church helps, but you can be a Christian so long as you have a Christian heart."
Despite Elvis' spiritual upbringing and his repeated assertions that his music was not contrary to his Christian beliefs, many clergymen across the nation felt compelled to preach the danger of Presley and rock 'n' roll. Many of these self-appointed guardians of the nation's morality used their pulpits to address the Presley problem in 1956 and 1957. Below are just a few examples that made the country's newspapers during a seven-month period between October 1956 and April 1957.
• Presley declared "Morally Insane"
The most virulent attacks from the pulpit warned that Presley was leading the nation's youth to ruin. An Associated Press article reported that on Sunday, December 2, 1956, The Rev. Carl Elgena told his Des Moines, Iowa, congregation that "Elvis Presley is morally insane" and "by his actions he's leading other young people to the same end." He warned the over 800 members in the pews of the Grand View Park Baptist Church that "the belief of unholy pleasure has sent the morals of our nation down to rock bottom and the crowning addition to this day's corruption is Elvis Presleyism." Holding up magazine pictures and articles depicting some of the singer's alleged actions, the minister declared, "When I was a boy, if a person had done things like this, he would have found himself in jail."
Another Christian condemnation of Elvis appeared in the Fort Wayne News-Sentinel on April 13, 1957. In it a Rhode Island Roman Catholic bishop deplored "youth's lionization of a 'pelvic contortionist.'" Without mentioning Elvis' name, Bishop Russell McVinney of Providence denounced rock 'n' roll as "a musical fad which is leading its young devotees back to the jungle and animalism." Referring to the unnamed 'pelvic contortionist,' Bishop McVinney stated that, "his stage antics are intended to arouse the lower instincts. Apparently he is succeeding."
These personal attacks from religious figures troubled Elvis. After Life magazine ran a picture of a Dixie minister with a Bible in his hand denouncing him, Elvis admitted, "That hurt me bitter. God gave me my voice. I never danced vulgar in my life."
• Young Baptist Minister tried to explain Elvis in sermon
Not all preachers used their pulpits to condemn Presley. One who tried to help his congregation understand the Presley phenomenon without criticizing it was The Rev. Edward J. Hales, 29, a Baptist minister in New Bedford, Massachusetts. In its October 17, 1956, issue, Variety reported that Reverend Hales had received the following anonymous letter: "Pastor—we are members of a teen-age gang. We don't usually have much to do with ministers, but we would like your opinion of Elvis Presley."

The pastor made his answer to the letter the subject of a sermon at the Elm Baptist Church. "Presley is on top today," he said, "but in one or two years he will be far less popular. The music and beat of Elvis Presley's singing seems to me a reflection of the turmoil and confusion which is present in the lives of young people today. I feel that the emotional nature of young people has produced Elvis Presley. Part of adolescent change. We are living in a world where it's pretty hard even for adults to remain emotionally stable."
• Catholic Archbishop decried rock 'n' roll's "tribal rhythms"
During Elvis' 1957 spring tour across the Midwest and into Canada, the power of Christian leaders to actually ban young followers from attending Presley concerts was tested. On February 28, 1957, a month before Elvis's show came to town, Samuel Cardinal Stritch, Roman Catholic archbishop of Chicago, publicly condemned rock 'n' roll. "Some new manners of dancing and a throwback to tribalism in recreation cannot be tolerated for Catholic youths," he declared. "When our schools and centers stoop to such things as 'rock and roll' tribal rhythms, they are failing seriously in their duty. God grant that this word will have the effect of banning such things in Catholic recreation."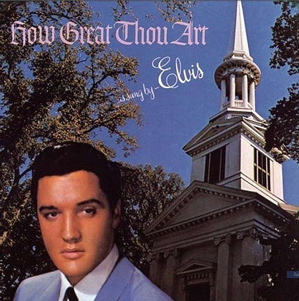 While the Cardinal had not mentioned Presley specifically, word began to spread in the city's parochial schools that the Cardinal had banned students from attending the Presley concert on March 28. The day before the show, though, Catholic Interscholastic Catholic Action (CISCA) officials denied that an official ban was in place. CISCA head The Rev. Francis X. Lawler pointed out that Cardinal Stritch had urged Catholic youth "to shun rock and roll" and that CISCA had "suggested" that students not attend Presley's performance but insisted that they were not forbidden to do so.
• Ottawa Catholic school pressured girls to skip Elvis show
While Chicago Catholic officials were denying a Presley ban, The Reverend Mother Superior at Notre Dame Convent school in Ottawa was implementing a peer pressure plan to keep her students away from Elvis. In the week prior to Elvis's April 3 show in Ottawa, all students were asked to write out the following pledge and sign it:
"I promise that I shall not take part in the reception accorded Elvis Presley and I shall not be present at the program presented by him at the Auditorium on Wednesday, April 3, 1957. Signed …"

Most of the girls followed instructions. When eight girls who had signed the pledge later admitted they had attended the Presley show, The Reverend Mother suspended all of them for the remainder of the school year. She explained that, technically, the girls were suspended for violating a school rule and not for actually going to see Elvis. "We are truly sorry this had to happen," she told the Ottawa Citizen.
• To Philadelphia pastor, girls worshipped Elvis like a false god
Responding to a press conference question about the school's action, Elvis said, "I'd like to invite whoever did this to come and see the show. If he still thinks it's harmful to kids, after that, OK." Certainly Elvis was naïve if he really believed he could win over clergymen by suggesting they see his act. Instead, doing so could only have added fuel to a pastor's ire against Elvis. And indeed it happened at Elvis's very next stop after leaving Ottawa.
The Rev. W. Carter Merbreier of Philadelphia's St. Matthew's Lutheran Church attended Elvis' show in that city on April 8. The pastor observed first-hand the effects of Presley pandemonium. The next day in The Daily News he described the group of "nervous, giggling girls" seated around him as, "Screaming, falling to their knees as if in prayer, flopping limply over seats, stretching rigidly, wriggling in a supreme effort of ecstasy." He likened the scene to "Moses coming down from Sinai and finding the children of Israel in religious emotion before the Golden Calf."
Reverend Merbreier then turned his pointed metaphor on Elvis. "A mere flick of this boy's thumb increased a shattering sound which seemed unincreasable. By leaning his body to the right or to the left, he brought forth a new burst of frenzy. Every act and gesture of the girls in the arena were, without question, forms of actual worship."
• Some ministers defended Elvis
Not all clergymen came forward to condemn Elvis. Some actually supported him. One was Rev. James H. Elder of Mullins' Methodist Church in Memphis. "Some of the mossbacks of our city, who have apparently forgotten their own adolescence are moaning about rock and roll music and Elvis Presley," Reverend Elder told the Toronto Star. "These diehards, who haven't had a youthful thought since the Civil War, say that rock and roll music is the theme song of juvenile delinquency and that Elvis Presley is making 'dead end kids' out of the whole generation. Nothing could be more idiotic. It is supposed to be perfectly all right for every bald-headed man in American to drool as Marilyn Monroe goes slithering across the pages of our time on the arm of husband number three. But the very moment that youth dance and Elvis shakes his left leg a bit, it's supposed to be juvenile delinquency of the worst sort."
Then there was Billy Graham, easily the most popular evangelist of the 1950s. While I haven't yet been able to run down Graham's exact comment, DJ Clark Reid noted in the March 2, 1957, issue of the Detroit Free Press that Elvis had received a "plug from evangelist Billy Graham in a recent Free Press article." Soon after Elvis' death in 1977, Graham said, "I never met him but I believe I will see him in heaven because Elvis Presley was very deeply religious, especially in the last two or three years."
After Elvis went into the army in 1958, criticism from the religious community greatly diminished. But, while Elvis learned early on how to cope with criticism from parents, educators, politicians, and columnists, in his heart he must have been wounded deeply by criticism that flowed from the pulpit. — Alan Hanson | © February 2011


Go to Elvis History

Go to Home Page