Elvis Roots




Early R&B, Hillbilly and Doo Wop Influences
Elvis often cited rhythm and blues as the forerunner of rock 'n' roll, as well as the inspiration for his personal vocal style. It was through Elvis, however, that I was introduced to R&B. I was too young in the early fifties to be listening to that musical genre along with Elvis. And I've never been motivated to investigate those early R&B recordings that Elvis internalized.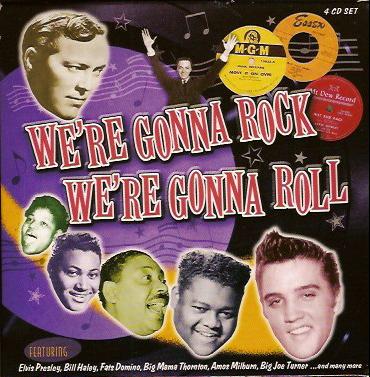 Recently, however, a friend loaned me a CD box set and made me promise to listen to it. Issued on Proper Records in England and titled We're Gonna Rock, We're Gonna Roll, the 4-CD set contains 118 R&B, Hillbilly, and Doo Wop recordings, almost all from the 1949-1954 period.
Listening to those cuts has been a revelation for me. I've begun to understand how young Elvis felt when he listened to the same music on Dewey Phillips's "Red Hot and Blue" show on WDIA radio in Memphis. Among the 118 recordings are 17 tunes that Elvis later either recorded or performed during his live shows. Comparing those recordings reveals the direct connection Presley had with the R&B artists and rock 'n' roll pioneers who came before him. All of the information below, other than my own observations, comes from the booklet that accompanied the British box set. Adam Komorowski wrote the text. (All titles in bold face are pre-Elvis recordings included in the English set.)
Let's start with Elvis' Sun recordings in 1954-1955. Of course, it's common knowledge that his very first studio recording, That's All Right, was first recorded by Arthur "Big Boy" Crudup. As Komorowski observes, "That's All Right enabled Elvis to combine the black man's blues with a white man's delivery to give birth to rockabilly." Born in Mississippi in 1905, Crudup later moved to Chicago and was signed to a recording contract by RCA Victor in 1941. During the next 10 years he recorded over 80 songs for RCA, including "My Baby Left Me" and "So Glad You're Mine," both of which Elvis later covered. It was his 1946 recording of "That's All Right," however, that provided Presley with the perfect vehicle to kickstart his own career. In 1954, just as Elvis' career was getting started, Crudup's was coming to an end. It wasn't until the late 1960s, when a revival of interest in the blues made Crudup a cult figure, that he recorded and performed again. He died of a stroke at a Mississippi hospital on March 28, 1974.

Elvis recorded Good Rockin' Tonight at Sam Phillips' Sun Studio in September 1954. According to Komorowski, however, it was Wynonie Harris's 1949 recording of the song on King Records that "set off the rocking aspect of R&B and was one of the pivotal recordings to inspire the advent of rock'n'roll." Five years later Elvis completed the transition with his recording of Good Rockin' Tonight. As he did with many of the early R&B tunes that he covered, Elvis changed some of the lyrics to accommodate his faster tempo. Harris came to dislike rock 'n' roll and sought to distance himself from it in both his recordings and stage shows. Harris's career effectively came to an end in the late fifties, although he recorded again in 1960 for Roulette and in 1964 on the Chess label. He died of throat cancer on June 14, 1969.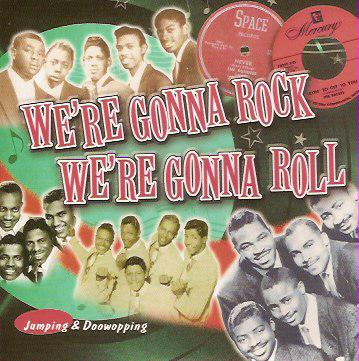 During a Sun session on July 11,1955, Elvis recorded two other early R&B numbers included in the British box set. Mystery Train was an inhouse cover, it having been first recorded in the same studio two years earlier by Herman "Little Junior" Parker. Like Elvis, Parker was weaned on gospel music before turning to blues as a teenager. After recording on Ike Turner's Modern Records label in 1952, Parker moved over to Sun, where he recorded under the name "Little Junior's Blue Flames." His Mystery Train earned him notoriety on the R&B charts. With the rise of rockabilly, Parker signed with Duke records, where he enjoyed success throughout the fifties. He recorded and toured extensively during the fifties and sixties. In 1971 he fell ill while on tour in Chicago. He was diagnosed with a brain tumor and died soon afterwards on November 18. In 2001 he was inducted into the Blues Hall of Fame.
Also at the July 1955 Sun session, Elvis recorded Tryin' to Get to You, a tune first recorded by The Eagles just a year earlier on the Mercury label. Elvis obviously liked The Eagles' version of the song. His rendition matches their tempo and lyrics almost exactly. Elvis later included the song in the sit-down segment of his 1968 TV special, as well as in concerts during the 1970s. He said Trying' to Get to You was his father's favorite among all the songs he had recorded. And who were The Eagles? They went on to recorded seven more sides and release two more singles for Mercury. Yeah, but who were they? "Not a clue," confesses Komorowski.
One song that Elvis did not record at Sun but did perform on his 1954-1955 appearances on the Louisiana Hayride is Tweedle Dee. LaVerne Baker first charted the song with her deep-throated rock version in 1954 on Atlantic Records. As often happened to R&B singers in those days, however, Baker's recording lost commercial steam when white pop singer Georgia Gibb covered it soon after Baker's version was released. Baker continued to have chart success with recordings such as Jim Dandy, Bop Ting-A-Ling, I Cried a Tear, Saved, and See See Rider. After failing to catch on as a soul singer in the 1960s, she spent the seventies and eighties working on a U.S. military base in The Philippines. In 1991 Baker was inducted into the Rock 'n' Roll Hall of Fame. She died in New York on March 11, 1997.
A scratchy 1955 Hayride recording also exists of Elvis singing Hearts of Stone, waxed by The Jewels the year before. Same goes for Fool Fool Fool, released by The Clovers on Atlantic Records in 1951. Elvis was taped performing that song during a 1955 appearance in Lubbock, Texas. Komorowski gives no information about The Jewels, but The Clovers had a long run as an R&B act. The group signed with Atlantic in 1950 and in July 1951 cut Fool Fool Fool, which went to the top of the R&B chart. They continued to produce hits into the 1960s. In 1959 they reached #23 on the pop chart with Leiber and Stoller's Love Potion No. 9. Bossa Nova Baby, another Leiber and Stoller composition, did not chart for The Clovers in 1962 but was a top 10 hit for Elvis the following year. After a final recording session in 1980, The Clovers finally split up for good.
The seven Presley covers discussed thus far all came from Elvis' days at Sun Records from 1954-55. Elvis recorded the following covers during his years with RCA. They span the length of his career with that company, from his very first session with RCA until his final one. His career-long tendency to return to his youth for recording material reveals how deeply those early R&B and hillbilly artists influenced him.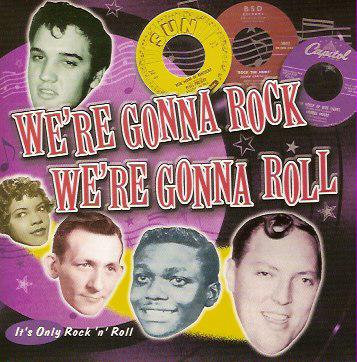 After Elvis signed with RCA in late November 1955, he quickly went into the studio to record material for his first single and album for the label. His first RCA session on January 10, 1956, in Nashville is historic primarily because Heartbreak Hotel came out of it. Two other songs waxed that day, however, were R&B covers.
The very first number tackled in that first session was Ray Charles's I Got a Woman.When Charles wrote and recorded the song for Atlantic Records in 1954, he was already an established artist singing gospel inspired rhythm and blues. Obviously deeply influenced by this particular Charles number, Elvis performed it often during live performances throughout his career. Charles, of course, went on to have a hugely successful jazz, R&B, country, and soul career. His final hit single came in 1989. He died of liver disease at the age of 73 on June 11, 2004.
At the same January 1956 session, Elvis recorded Money Honey, which appeared on his first RCA album along with I Got a Woman. Reaching #1 on the R&B charts in 1953, Money Honey started a run of seven straight hits for The Drifters from 1953-55. The military draft removed lead singer Clyde McPhatter from the group in late 1954, but The Drifters carried on, creating a signature sound in the early sixties with hits like Save the Last Dance for Me, On Broadway, and Under the Boardwalk.
Later in January 1956, Elvis was back in the studio to record more cuts for his first RCA album. Again, he leaned heavily on early R&B numbers. Included was Lawdy, Miss Clawdy, which put New Orleans born Lloyd Price on the R&B map. His recording for Specialty Records in 1952 stayed on the charts for six months. As with Elvis, though, Uncle Sam interrupted Price career in 1953. When he returned in 1956, rock 'n' roll had a firm hold on popular music, and Price, again like Elvis, had to adapt musically. Signing with the ABC Paramount label, Price reeled off a trio of chart toppers, Stagger Lee, Personality, and I'm Gonna Get Married. After his business partner was murdered in 1969, Price left the recording business to become a boxing promoter in Africa. Meanwhile, Elvis included Lawdy, Miss Clawdy in his 1968 TV special and his stage shows in the seventies.
Elvis also waxed a cover of Shake, Rattle and Roll during his second RCA session in 1956. The British CD includes two earlier recordings of that rock classic. Big Joe Turner had a long recording career dating back to 1938. His career really took off, however, when he signed with Atlantic Records in 1951 and began aiming his recordings directly at the R&B market. When Turner cut Shake, Rattle and Roll in December 1953, it cemented his role in the birth of rock 'n' roll. As the 1950s closed, so did Turner's career. He died November 24, 1985, from complications of diabetes and a stroke.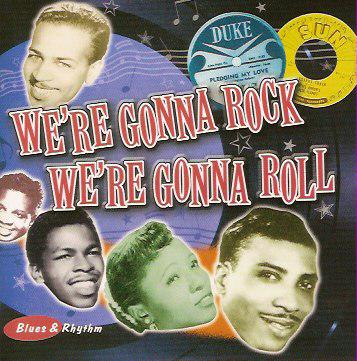 A few months after Big Joe Turner's record hit the R&B charts in 1954, Bill Haley & the Comets covered Shake, Rattle and Roll with a straight rock 'n' roll rendition. While Haley's Rock Around the Clock from 1955 is often credited with being the first rock 'n' roll recording, his rendering of Shake, Rattle and Roll is an earlier and equally deserving candidate for that honor. Elvis' cover of the song shows the influence of both Turner's and Haley's recordings—Turner's in the lyrics and Haley's in the beat. While Haley's star had faded out in the U.S. by the 1960s, his popularity in Britain and other parts of Europe lasted the rest of his life. He died on February 9, 1981.
Before Elvis recorded Hound Dog on July 2, 1956, in RCA's New York studios, his performances of the song on the Milton Berle and Steve Allen network TV shows had already created controversy. Elvis' recording made the Leiber and Stoller composition a rock 'n' roll classic, but the studio history of Hound Dogcan be traced back to Willie Mae "Big Mama" Thornton in 1952. "A committed lesbian and hard bitten alcoholic, Big Mama took no prisoners," according to Komorowski. After Hound Dog sold two million copies and topped the R&B charts, Big Mama claimed the song was her composition, a contention successfully countered by Leiber and Stoller in court. Supported by a growing white interest in the blues, she continued to record through the 1970s. After having been struck down by a car, Big Mama later died of a heart attack on July 25, 1984.
Through the years, Hound Dog has been covered over 80 times by various artists. The British CD set includes a 1953 version of Hound Dog by country singer Betsy Gay. Her rendition was about as rockabilly as a woman could get in those days. As a teenager Elvis certainly must have heard both Big Mama's and Betsy Gay's versions of " Hound Dog, and his straight rock 'n' roll version three years later showed the influence of both styles.
On September 1, 1956, Elvis recorded Love Me at Radio Recorders studio in Hollywood. It appeared on Elvis' second RCA LP and was also released as the lead song on a 4-song extended play record. In that format, Love Me spent 19 weeks on Billboard's Top 100, including seven weeks in the top 10. Another Leiber and Stoller composition, Love Me was first recorded by Willy and Ruth on the Spark label in 1953. Willie Headen was the lead singer of the Honey Bears, and Ruth was married to the group's bass singer. The duo had one more hit for Spark before Headen continued on as a solo act and a member of various groups through the late sixties.
After leaving the army in March 1960, Elvis went into RCA's Studio B in Nashville to record material for new singles and an album. On April 3, 1960, he cut Such a Night, which appeared on the Elvis is Back LP and was released as a single by RCA in 1964. The British CD set includes two versions of the song from 1954. The Drifters' release of Such a Night reached #2 on the R&B charts. Elvis' later recording also may have been influenced by Bunny Paul's provocative rendition of Such a Night. The buxom blonde's recording was banned by some radio stations as being too sexually suggestive. Still, it became one of Bunny's best selling records in a career that produced over 50 singles starting in 1946. A 1960 brain tumor resulting in partial paralysis slowed, but did not end, her singing career.
Finally, We're Gonna Rock, We're Gonna Roll contains three other early recordings that Elvis covered later in his career. First is Hank Snow's I'm Movin' On, recorded by Presley at American Studios in Memphis in January 1969. Snow's signature hillbilly tune rode the country charts in 1950. In March 1975, Elvis covered Faye Adams' powerful 1953 black gospel recording of Shake a Hand. Elvis' version appeared on his Today LP.
Lastly, Elvis covered Johnny Ace's 1954 hit Pledging My Love during his Jungle Room Sessions at Graceland in 1976. The song was one of the last that both artists recorded. Ace died in Houston a few months after his recording when he accidentally shot himself in his dressing room while touring with Big Mama Thornton. Elvis died less than 10 months after he recorded Pledging My Love, which was on the B side of the last Presley single released during his lifetime. The song served as a last, tragic reminder of the influence early R&B singers had on the life and music of Elvis Presley. — Alan Hanson | © October 2009
Go to Elvis Music

Go to Home Page