King Creole
Elvis Movie #4
Paramount | 1958
I've watched King Creole a dozen times or so over the years since I first saw it on TV in the mid-1960s, and so a certain opinion of the film had become fixed in my mind. The script, the music, and the acting all came together to produce a remarkable picture, the likes of which Elvis never matched in his career. There is a dark side to the film, however, that has always disheartened this Presley fan a bit. When I watched the film again recently, however, I tried to put aside all previous judgments and evaluate King Creole objectively. In doing so, I began to notice strengths and weaknesses in the movie that evaded me before.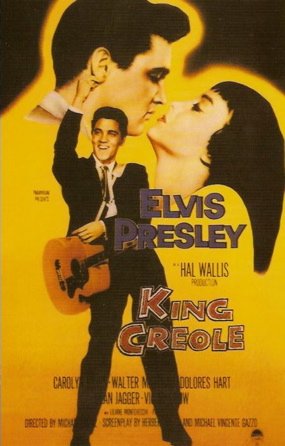 Historically, Elvis' acting career clearly took another step forward and upward in 1958, as it had with each successive film after his weak debut in Love Me Tender two years earlier.Variety's review of May 28, 1958, gave Presley measured praise for his acting work.
"Hal Wallis has attempted to take the curse off Elvis Presley, for those still resistant to his charms, by giving him an extraordinary backing in 'King Creole,' a solid melodrama with plenty of action and color. The Paramount presentation shows the young singer this time as a better-than-fair actor … In all fairness, Presley does show himself to be a surprisingly sympathetic and believable actor on occasion."
Writing in Billboard on May 26, 1958, Bob Bernstein noted that, "Incidents and characters of the original novel are distorted, but the plot stands up well and the dialog is salty. As Danny, Presley exhibits improved histrionics and provides many moving and tense moments."
• "Elvis Presley can act!"
Howard Thompson of the New York Times seemed amazed that Elvis had it in him. "As the lad himself might say, cut my legs off and call me Shorty! Elvis Presley can act," Thompson declared in his review of July 4, 1958. "It's a pleasure to find him up to a little more than Bourbon Street shoutin' and wigglin'. Acting is his assignment in this shrewdly upholstered showcase, and he does it, so help us over a picket fence."
Variety even liked Elvis' music in the film. "Presley does not modify his performance from previous appearances while singing one of the other of his rock-and-roll numbers," the reviewer explained, "[but] he also does some very pleasant, soft and melodious, singing, unlike most of his better known work." Billboard agreed: "Presley sings … with verve and welcome variations of style against brass backing unusual for him."
Of course, by this time in his career, it was already clear that any Elvis Presley picture was going to feature his singing. Even with its dramatic plot, King Creole does a fair job of incorporating Presley's songs into the storyline.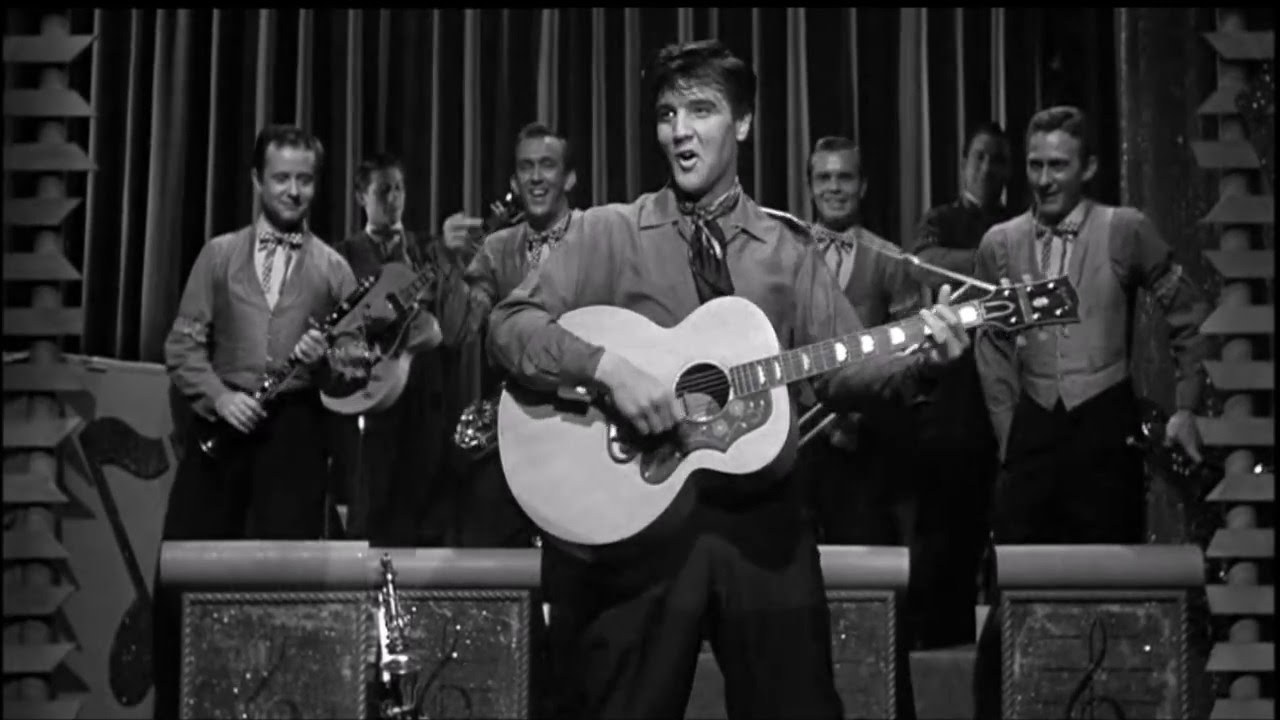 However, even this Elvis fan has to admit that he sings too much in a serious film like this one. In particular, there's the corny scene in the "five-and-dime" that has Elvis singing as a distraction while his hoodlum accomplices stuff goods in their leather jackets. And in his first nightclub appearance, the viewer is expected to believe that in the less than two minutes it takes him to sing "Dixieland Rock," the club audience goes from complete indifference to total, singing-in-the-aisles, rapture. "Put his name up in lights!" announces the club owner after just one song.
• Music breaks up slow storyline
What all of Presley's singing does accomplish, though, is to periodically break up what is a slow moving plot. Take Elvis' music from King Creole, and what you have left is a serious dramatic story that moves steadily forward, but with very little action until the film's final 20 minutes.
The bottom line, though, is that 50 years later, King Creole is still considered by most critics and Elvis fans alike as his best film. Why did it work so well for a young man who was still essentially an actor-in-training? It was more than Elvis' acting job, good as it was. A number of factors came together to make King Creole an effective vehicle for Presley.
First, it was a near perfect role for Presley at that time in his career. Danny Fisher was a developing character that presented a challenge. It was a natural for Elvis to conjure up that smoldering look and attitude that made his character believable. It helped, also, that Danny Fisher's love life played a minor role in the film. Nellie (Dorloes Hart) pursued him and Ronnie (Carolyn Jones) confused him, but his relationship with neither caused the struggle inside him. As his later films were to demonstrate, it's hard to develop a character with girls hanging all over you.
King Creole also stands out because of the story it tells. It contains many twists and turns, and arrives at an unpredictable ending. Adapted from a Harold Robbins novel, the script is not formulaic, like those of so many of Presley's other movies.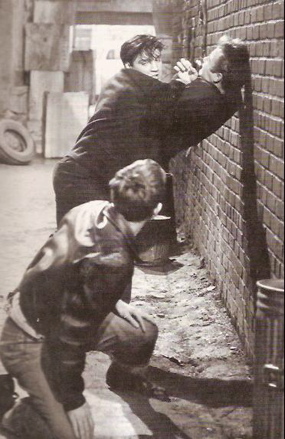 • Elvis surrounded by talented crew and cast

Last, but certainly not least, in King Creole Elvis was surrounded by a talented supporting cast, both in front of and behind the camera. Variety praised the crew as follows:
"Director Michael Curtiz and cameraman Russell Harlan have worked wonders with low-key lighting and adroit camera angles … The black-and-white camera work by Harlan is in the realistic vein and Warren Low's editing does a fine job of matching New Orleans-locationed exteriors with studio setups, as well as keeping the pace of the picture even and consistent."
Surrounded as he was by so many talented professionals in the cast, it is little wonder that Presley was inspired to upgrade his own performance. Howard Thompson handed out praise to all in the New York Times.
"Matching, or balancing, the tunes are at least seven characterizations that supply the real backbone and tell the story of the picture. Walter Matthau plays the hero's murderous gangster enemy; Dean Jagger, the boy's weak, fumbling father; Jan Shepard, his sister, gently paired off with the hero's boss, Paul Stewart; Dolores Hart, a smitten shop-girl, and Vic Morrow, a nasty young thug. Good as all these people are, it is Miss Jones, as a toughly sensitive fallen gal, who steals the acting honors."
In Billboard, Bernstein also handed out special praise to the veteran actress. "Carolyn Jones is a knockout as a fallen thrush who would like to love him; their aborted romance gives the pic its finest scenes."
• Elvis peaked as an actor at age 23
As good as King Creole is, it sadly marks the pinnacle of Elvis Presley's acting career at age 23. He was a natural as an angry young man, but as he matured in age, he was never able (or allowed, as some claim) to find his niche as a serious actor. Oh, he tried a few more dramatic roles, but once Hollywood discovered the formula that would earn the greatest financial return from Elvis Presley, it was the end of his dream to be a serious actor. At least we have King Creole to remind us of what might have been. | Alan Hanson (© March 2008
Reader Comment: Great review of King Creole. As a UK fan of Elvis, I can testify to the prevailing opinion that this is one of if not the best of his films, in the sense of his performance. Great overall analysis of the picture as well as of Elvis in it. — John (January 2023)
Go to Elvis Movies

Go to Home Page