Pat Boone vs. Elvis Presley:
A Fifties Rock 'n' Roll Battle … ?
A "Rock 'n' Roll Battle." That's how writer Thomas Ryan labeled an alleged competition between Pat Boone and Elvis Presley in his October 25, 1956, article in Collier's magazine. Of course, there was no real competition between the pair of young men who suddenly became two of the biggest names in the entertainment business in the mid-1950s. On their own merits, both achieved enormous success separately without diminishing the other.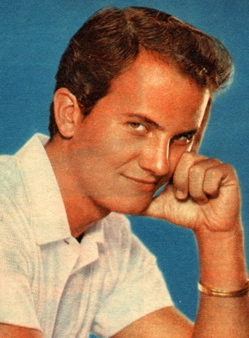 There were similarities in the roads Pat Boone and Elvis Presley travelled to dominance in the pop music field. Separated in age by just seven months, both were 21 in the early months of 1956. Both spent their formative years in Tennessee, Boone in Nashville and Presley in Memphis. Both started their recording careers by covering the rhythm and blues songs of black singer/songwriters who inspired them.
National television appearances helped launch the careers of both men. Winning the Arthur Godfrey talent contest in 1954 brought national attention to Pat, and Elvis' 1956 appearances on the Dorsey Brothers' Stage Show introduced him to the nation. In 1956 Presley went on to appear on the variety shows of Milton Berle, Steve Allen, and Ed Sullivan. Out of loyalty to Godfrey, Boone declined to appear on Sullivan's show, but from 1957-1960 he hosted 115 episodes of his own network show, "The Pat Boone Chevy Showroom."
• Presley and Boone dominated the music chart 
On the pop music charts, both men had spectacular success in 1956 and 1957. Boone was first to chart on Billboard's Top 100 with three titles in late 1955. For both Pat and Elvis, though, 1956 was the breakout year. Boone had four singles on Dot Records that year, with both sides of all of them charting. Two of them, "I Almost Lost My Mind" and "Don't Forbid Me," reached #1. Elvis had an even stronger chart year, with chart-toppers "Heartbreak Hotel," "Don't Be Cruel," and "Love Me Tender." The two men continued their chart dominance in 1957, Boone with #1s "Love Letters in the Sand" and "April Love," and Presley with "All Shook Up," "Teddy Bear," and "Jailhouse Rock."
That same year, Pat Boone and Elvis Presley both became motion picture stars. Variety's 1957 list of top film rentals placed Presley's Love Me Tender at #10, Jailhouse Rock at #15, and Loving You at #19. Boone's April Love came in at #14 and Bernardine at #18. The top four on the theater owners list of "Money Making Stars" for 1957 were Rock Hudson, John Wayne, Pat Boone, and Elvis Presley.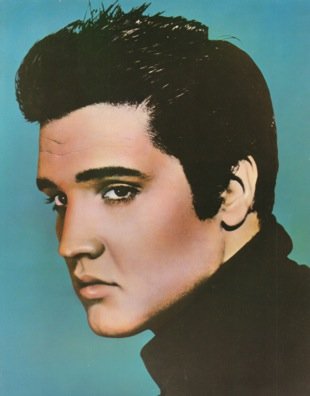 With all their individual success, neither man saw basis for a feud, either personally or professionally. During his press conferences while on tour in 1957, Elvis repeatedly mentioned Pat Boone as one of his favorite singers. That same year, Pat said in an interview, "Elvis is very exciting vocally. I like a lot of his rock-n-roll records." Of the rivalry, Boone said, "I don't know how that story got started. I don't think we have the same kind of audience at all." He added, "I'm starting my own TV show on ABC next fall and we're thinking about having Elvis as guest star on the first program." When asked if he were willing to appear on Boone's program, Elvis responded, "Sure, if I'm invited and it can be arranged." (Of course, by that time, Colonel Parker had already nixed any more TV appearances for his client.)
As Pat Boone noted, though, by 1957 he and Elvis were positioned at opposite ends of the pop music spectrum. While Boone had embraced rock 'n' roll early on (his versions of "Tutti Frutti," "Long Tall Sally," and "Good Rockin' Tonight" all charted), his biggest hits established him as a ballad crooner reminiscent of Bing Crosby and Frank Sinatra. Meanwhile, Presley found continued success in the rock 'n' roll field.
• Sexuality quotient separated Elvis and Pat
In their personal and screen lives, the images of the two men greatly differed as well. While Elvis publicly shunned the idea of marriage, got into street fights, and played the angry young man on screen, the deeply religious Boone, already married with three small children, declined to deliver a screen kiss of any kind in his first two movies. ""Not that I'm against kissing, but some of young fans may wonder why I kiss girls on the screen when in real life I'm married," he explained. "Whether I will ever kiss a girl on the screen, I don't know. It depends on the script. If I decide the fans could separate Boone the actor from Boone the person, perhaps I would kiss a girl in a movie if the love scene were clean and wholesome, such as young lovers or a husband and wife, the kind you would want your children to see. I would never act in a love scene that was suggestive."
Seeing in Boone a model of conformity with American values espoused in the post-war years, some journalists seized upon him as an antidote to the virus with which Presley threatened to infect the nation's youth. Thus was born the press-generated rivalry between Pat Boone and Elvis Presley.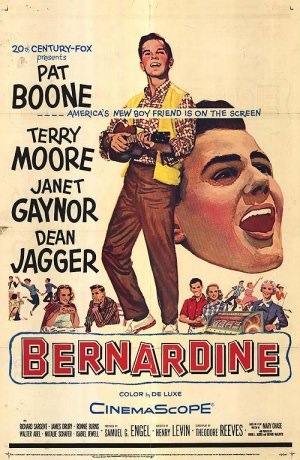 In his October 1956 Collier's article, Thomas Ryan sounded off, "In the field of popular music, no head lies more uneasy than one wearing the crown of Top Singer. Currently, that crown rests above the long-sideburned features of a loose-jointed guitar thumper named Elvis Presley … But as brief as Elvis' reign has been, a new young singer named Pat Boone has fast been gaining on him." Stretching wishful thinking into fanciful reality, Ryan was sure Presley's crown soon would sit on Boone's head:
"Trend watchers in the popular music field are already saying there are indications Boone is set to take over Presley's position as top seller … Pat should have a dazzlingly successful career. He has already proved that he is that rarity among singers, a man who can sing anything in any style. Presley has still to produce anything to equal his success with rock 'n' roll numbers."
• Pundits predicted Boone's triumphant over Elvis
The hope that Pat Boone's continued success would sweep away Presley's popularity continued in the press throughout 1957. In March of that year, syndicated pollster Eugene Gilbert addressed the Boone-Presley struggle for the hearts and minds of the nation's youth. The previous October, Gilbert's survey indicated that 35 percent of American teenagers considered Presley their favorite male vocalist. Five months later, though, Gilbert's polling reported a "remarkable decline" for Elvis down to 21 percent approval. "Who's threatening to fill his shoes?" asked the pollster. "Our survey shows Pat Boone moving up strongly. He now ranks tops with nearly 13 percent of the youthful balloters."
In a June 5, 1957, article in Variety, Frank Sinatra weighed in on the Boone vs. Presley question. Predictably coming down on the side of Pat Boone, Sinatra explained, "[he has] better technique and is the better singer because he can sing different kinds of songs … Presley has no training at all. When he goes into something serious, a bigger kind of singing, we'll find out if he is a singer."
In its August 19, 1957, issue, Newsweek devoted four pages to the rise of Pat Boone. The magazine literally gushed with praise for the young man who would save American culture from the scourge of rock 'n' roll. Newsweek proclaimed: "Then came Pat Boone, a pasteurized, simonized young man whose pleasant voice brought back memories of the relaxed style which Bing Crosby made popular in the '30s—a style which suggested the warbling of Everyman in the shower bath. Moreover, Boone looked like the All-American boy come to life."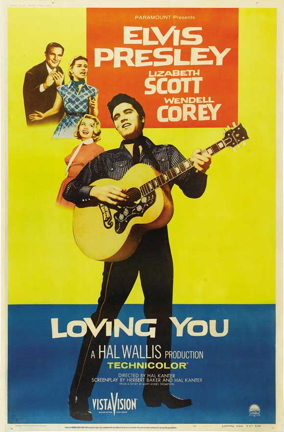 The article quoted Abel Green, editor of Variety: "Rock 'n' roll is passing out. We're heading toward a new trend in smooth music like the early Crosby days. The pendulum is swinging toward Boone and the ballad." Critic Nick Kenny chimed in: "Boone's really changed things around. He's a clean-living kid the others can look up to. He's full of charm, extraordinary poise and ease. Why, this boy is a new Bing."
The most one-sided assessment of Boone vs. Presley, however, appeared in Terrence O'Flaherty's column in the San Francisco Chronicle. In a series of articles running before and after Elvis' appearance in the city on October 27, 1957, O'Flaherty blasted Presley and offered up Boone as a role model for wayward teens. Of Elvis, O'Flaherty declared, "Anyone who hasn't seen this donkey appear in person cannot possibly get the complete picture." Addressing parents, the columnist suggested they steer their kids in the direction of Pat Boone. "If your youngsters prefer him to Elvis Presley, you can put it down as a clean triumph of honest performance over phony showmanship. The fact that he is the new idol of teen-age America is evidence of the innate good taste of this country's young people—especially when everybody in show business has been trying to snare their affection with a shaking torso."
• Boone vs. Presley battle faded away in 1958
Through it all, neither Elvis Presley nor Pat Boone took seriously the press's obsession with their alleged rivalry. Boone joked, "Gosh, maybe they ought to put us in Madison Square Garden and let us fight it out." The phantom controversy faded away in 1958, when Presley entered the army. Pre-recorded tracks kept him alive on the Hot 100 until his triumphant return to the spotlight in 1960.
During Presley's absence, Pat Boone's star on the pop charts began to fade. In 1958-59 he had only one top 10 single. "Moody River" in 1961 was his fifth and last #1 record. He continued on the Dot label with limited success until 1966, when the British Invasion displaced him, along with many other American singers. Between 1955-1966, Pat Boone placed 57 single recordings in the Top/Hot 100, including 11 in the top 10. He still holds the record with 220 consecutive weeks with at least one recording on Billboard's pop charts.
As a young man, Pat Boone put together an impressive run in the entertainment business. His legacy in show biz, however, will always include his battle for supremacy with Elvis Presley—a battle that existed only in the minds of some journalists who lacked both the imagination to understand and the willingness to accept the new trends in pop music of the 1950s . — Alan Hanson | © February 2015